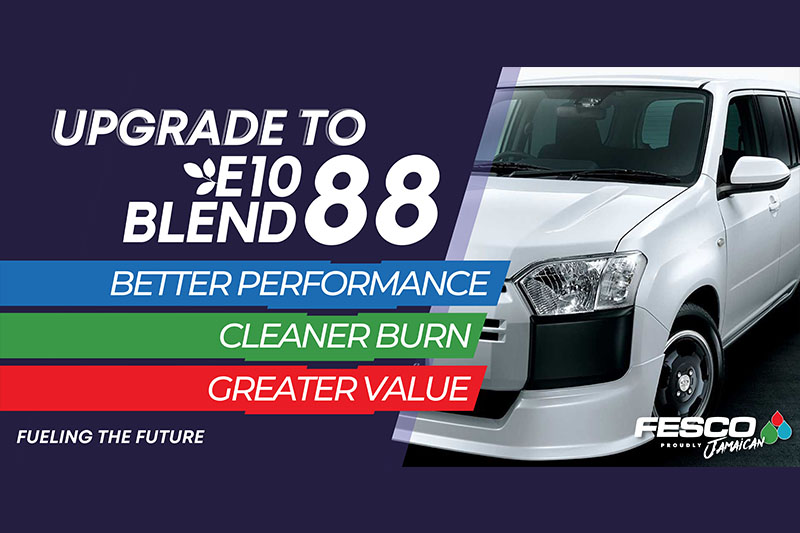 FESCO Launches E10 88 Blend for More Consumer Options
Future Energy Source Company Limited (FESCO) is pleased to announce the launch of its E10 88 blend of gas on March 4, 2022 at FESCO Beechwood Avenue. This initiative will provide our customers with an additional fuel grade option at the pump.
E10 88, the first of its kind on the local market, is a precise blend of E10 87 and E10 90, that is achieved by using technologically advanced dispensers that blend fuel to international standards.
Consistent with our mission of enhancing our value proposition, E10 88 is designed to provide value driven E10 87 consumers with:
Improved engine performance.
A cleaner burning and overall cooler engine.
Improved gas mileage
Great pricing.
"We believe this new E10 88 Blend will afford existing E10 87 customers an upgrade of great value that will be appreciated by their cars and pockets. It's simply a great product and we are proud to be the first to introduce it to the local market. E10 88 will initially be available at FESCO Beechwood Avenue" says Jeremy Barnes, FESCO's Managing Director.
In preparation for this launch, we have obtained independent laboratory verification of the octane level of our E10 88 blended product, and we are confident that our customers will appreciate the innovation and value proposition of E10 88.
Future Energy Source Company Limited (FESCO) is a proudly Jamaican fuel products distributor with sixteen (16) service stations island wide.