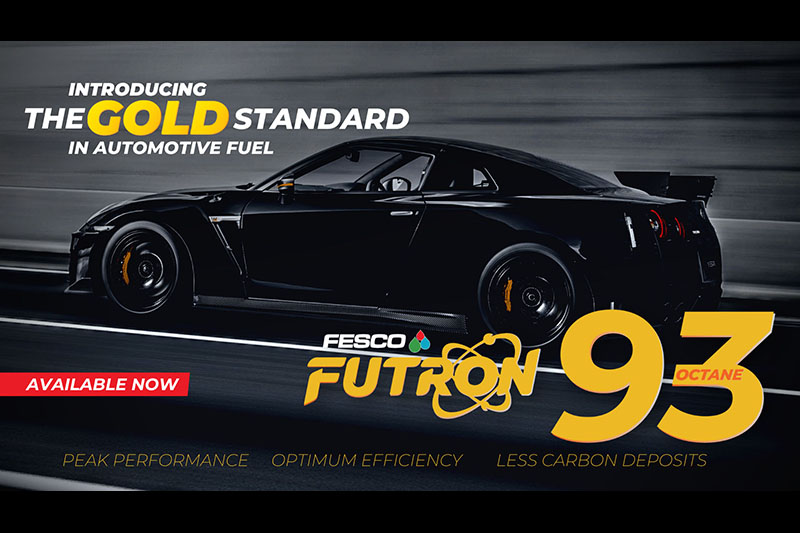 Introducing The Gold Standard in automotive fuel, Futron 93
Future Energy Source Company Limited (FESCO) is pleased to announce the launch of its FUTRON 93 Octane fuel, 'The Gold Standard', between December 9 -16, 2022, at select FESCO locations island wide.
FUTRON 93 is premium grade of fuel, intended for the discerning motorist seeking an enhanced driving experience and an added layer of protection for their engines. These motorists include drivers of:
i) luxury and high-performance vehicles
ii) forced induction engine vehicles
iii) high compression engines; and
iv) vehicles modified for increased power delivery.
Consistent with our mission of improving our value proposition, FUTRON 93 octane is designed to provide:
i) optimize power delivery
ii) increase fuel efficiency
iii) elimination or significantly reduce the need for reliance on octane boosters;
iv) increase resistance to engine knocking
v) extend engine life
vi) reduction in engine carbon deposits; and
vii) decreased fuel emissions.
"The launch of FUTRON 93, heralds a significant milestone in the local petroleum market, as now for the first, motorists will have widescale access to a quality grade of premium fuel at the pumps. Motorists whose vehicles are recommended for the usage of premium fuel can now drive with greater confidence, knowing that their engines are better protected against premature engine failure, whilst enjoying their car's truest performance potential. FUTRON 93 will be available initially at some of our retail sites in, KSA, St. Catherine, Mandeville, St. Ann & Montego Bay." says Jeremy Barnes, FESCO's Managing Director.
In preparation for this launch, we have obtained independent laboratory verification of FUTRON 93's octane rating, and we are confident that our customers will appreciate its inherent benefits.
Future Energy Source Company Limited (FESCO) is a proudly Jamaican fuel products distributor, with eighteen (18) service stations island wide.