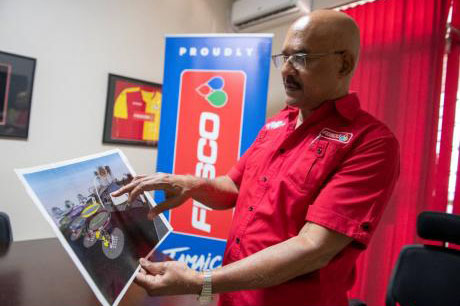 Fesco Resets Roll-Out Of New Stations, IPO Launch
Future Energy Source Company, which trades as Fesco, was expecting to have an additional six service stations operational across Jamaica by this time, but the petroleum marketing company has so far completed just the adjoining supermarket to the Fesco Service Station in Bodles, St Catherine, due to the intervention of the pandemic.
The new FYC supermarket is now the second service station-aligned grocery outlet. The chain of 14 gas stations also incorporates seven FYC Express convenience stores, through which Fesco distributes its branded FUTROIL and FUTRLUBE lines of motor oils and lubricants. The products are expected to account for around 15 per cent of company revenue by end-2021, according to Fesco Vice-Chairman and Operations Manager Hugh Coore.
Fesco's next move is the addition of an FYC Mart, which will be a blend of the FYC Supermarket and FYC Express store concept, at the Fesco Ferry complex that is under development on the Mandela Highway in Kingston.
Read the Article: jamaica-gleaner.com