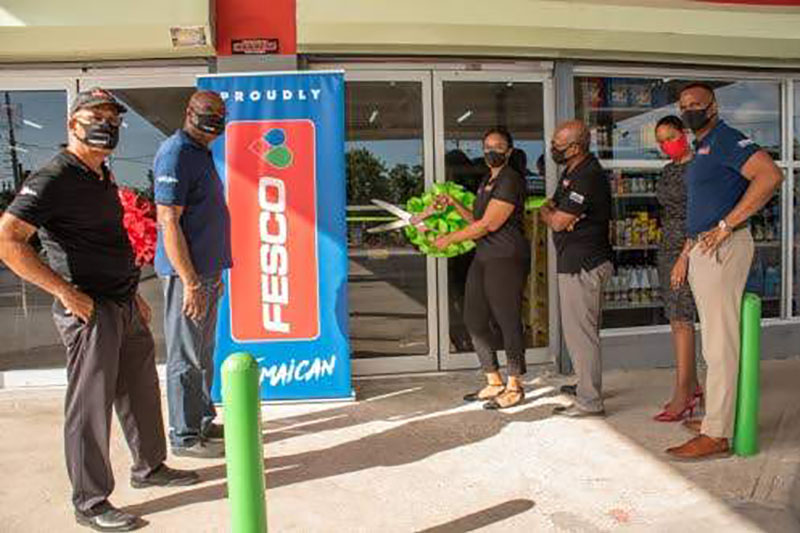 FESCO opens first FYC supermarket
Fuel service providers Future Energy Source Company Limited (FESCO) recently opened it's first for your convenience (FYC) supermarket in Bodles, St Catherine.
The company which currently operates 14 locations islandwide has FYC express convenience stores located at seven of these locations, with its latest location representing the first supermarket. Through these FYC outlets, FESCO is hoping to enhance its offerings in the retail space.
Jhanelle Barnes, manager of FESCO Bodles, said that she was delighted by the opening of the entity's first FYC supermarket.
"Our new FYC supermarket gives us an opportunity to provide our customers with a one-stop shopping destination experience. Customers can now fuel their vehicles, do their grocery shopping and even enjoy a scoop or two of Devon House I Scream before they depart," she said.
"This prime location in Bodles, St Catherine, is located on the Old Harbour main road and is also within close proximity to Old Harbour and May Pen, which serves the many housing complexes within a 5 to 10 mile radius," she continued, adding that the response from customers and partners have been excellent since a soft opening held about two weeks ago.
"Patrons love the parking, clean and relaxed atmosphere and the prices which also includes layered discounts," Barnes said.
The full service FYC supermarket will carry a wide range of food, beverages and household products. It will also house a Scotiabank ATM, deli and a Devon House ice-cream outlet between the opening hours of 5:00 am to 8:30 pm.
Source: http://www.jamaicaobserver.com/business-observer/fesco-opens-first-fyc-supermarket-o_208909?profile=1442